The oldest museum in Richland County! Founded in 1889.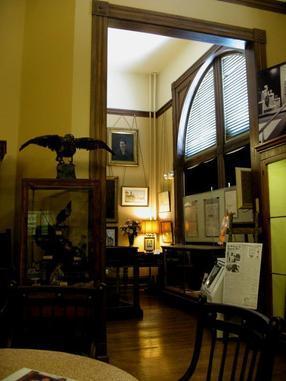 A brief history of the building.
The Mansfield Soldiers and Sailors building became a reality through the efforts of two Mansfield groups: the Mansfield Library Association and the Grand Army of the Republic (GAR), a group of Civil War Veterans. They collaboratively raised funds and were issued bonds of $60,000 to construct the building. The cornerstone was laid in 1887, and an opera house was added in 1889 to help generate revenue and decrease the financial burden to the community. The opera house held 658 seats, though it does not exist today.

The Mansfield/Richland County Public library used the first floor, the GAR utilized the great hall of the second floor, and the third floor housed the Mansfield Memorial Museum. Eventually, as the result of Andrew Carnegie's philanthropy, the library moved to a separate building. This left the entire building to veteran groups, which expanded to include Spanish-American War veterans, and the American Expeditionary Force (AEF) veterans of World War I. The GAR eventually disbanded because of attrition.

The building has the distinction of being one of the oldest, continually used Veterans Halls in the Midwest. The Marines Corps, Fleet Reserve, Sea Bees, Sons of the Union Veterans and the Auxiliaries still meet here today.

​There are three separate large rooms to accommodate their meetings. The upper floors contain the Mansfield Memorial Museum, with varying exhibits and displays for the entire community to enjoy, reflect upon, and revel in the city's past.